Disrupt @ The Bay – Food and Beverage
A series of sumptuous F&B takeaways from DBS BusinessClass's first-ever [email protected] Bay event awaits your sampling.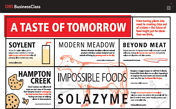 From making meat out of plants to creating chips out of crickets – the future of food might just be closer than we think.
Click here to view full infographics
Serving Up the Future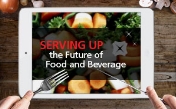 Private guests savour an exclusive glimpse of the brave new world of food tech at DBS BusinessClass's inaugural F&B [email protected] Bay.
Second Servings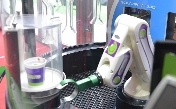 A few highlights from the discussion at F&B Disrupt @ The Bay as food tech leaders gather to innovate their way around old obstacles.
Find out how lab-grown meat, centralised kitchens and other innovations are soaring above hurdles faced by traditional F&Bs.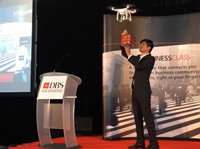 DBS's inaugural BusinessClass's F&B [email protected] featured 20 cutting-edge exhibitors from around the world and was attended by over 300 VIPs and SMEs. It also garnered significant press coverage that be easily accessed here for your reference.
Was this information useful?
---
Subscribe to DBS BusinessClass
Stay updated with the latest market trends and industry insights, connect with a network of entrepreneurs, and gain access to exclusive event invitations. Join Asia's fastest growing business community – get your complimentary membership here.