99%SME B2B Marketplace
Registration Form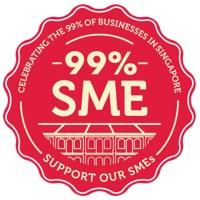 The 99%SME Marketplace is a new initiative by DBS SME banking to link businesses to a ready community of buyers (business to business transactions). Operated by SourceSage, the 99%SME B2B marketplace is an extension of the 99%SME B2C marketplace https://www.99sme.sg(business to consumer transactions).
Upon registration, you can start to enjoy these benefits:
Free set up and access to online sales channel: registration and subscription fees have been waived for you; support is also on hand if you need help with onboarding

e-Marketplace: Expand your customer base by listing your products and services to a ready community of buyers including MNCs

Procurement Module: Improve operations and save on implementation fees by leveraging on this one-stop procure to purchase platform

Multi Industry Enabled Platform: Hassle free and low risk buy and sell engagement for both MNCs and SMEs

Logistics: functionalities enabled
Please complete the form below to submit your registration! As next steps, the platform operator will be in contact to help you with your onboarding.
Registration has ended.