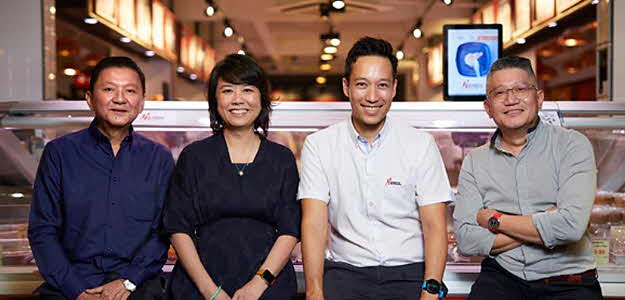 Here's how SMEs have stepped up
While these are extraordinary times, we remain focused on your business needs and priorities, and that goes beyond making account opening and loan applications easy and intuitive. SMEs who bank with us have tapped on our comprehensive range of financing and digital solutions, as well as our network to power their growth. Together, we can step up to a better tomorrow.
Stepping up to success
It's not business as usual, and our customers trust us to do right by them. 
The new norm has brought about challenges to many businesses while creating opportunities for others. Walter Oh of Boxgreen shares how DBS has helped his online snack business rise above the pandemic and more importantly, continue doing good for the marginalised community in Singapore.
Faced with the uncertainty of a post-pandemic future, some small retail businesses have scaled down and stayed low. But for Unidbox Hardware director Mr Wong, there was no time to waste. With the cash flow relief support from DBS, he was above to move forward in confidence – securing the livelihoods of his workers and business through digitalisation.
During the circuit breaker period, Asian Food Mall was one of the dine-in establishments that had to rethink and react overnight. General Manager Wong Minying shares how she found support quickly from DBS to help her digitalise her business, allowing her food stalls to go online and offer delivery islandwide.
Not every business goes through a lull during the pandemic. With more customers going online, Good Dog People faced a sudden surge of orders on their online pet supplies store. Founder Terry Peh shared why this is an opportune time to upskill the company's business capabilities with the support of DBS BusinessClass Online SME Academy, which has allowed his team to learn anytime, from anywhere.
Stepping up in challenging times
A partner for the long term – a bank that has the commitment and stamina to stick with SMEs through thick and thin.
---
Was this information useful?